Whats up Emerald Coast,
We have yet to venture your way, But in the near future we will be holding our first drift event close to most of you!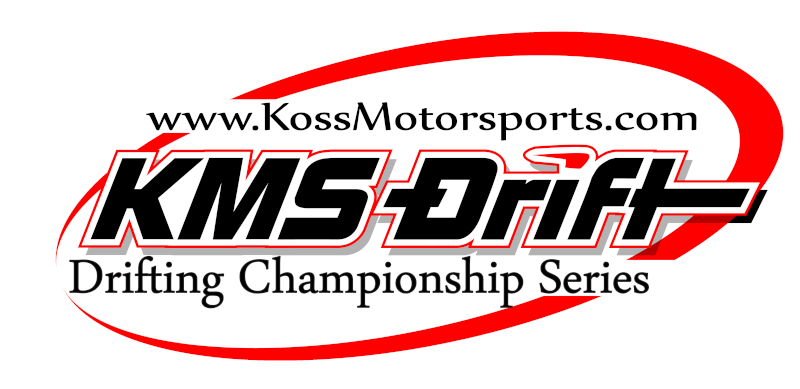 KMS Drift Championship Cash Series Info
Drivers must earn a minimum of 32 points to qualify for an invitation to the KMS Drift Championship Finals
at Atlanta Motor Speedway November 24th. Drivers will receive points for each driver day they attend and
points for how they rank on the competition days. Driver days and competition days will be part of the
championship inclusively. There will be a Street and Pro Am Division Grand Champions prizes and
Trophies in each group First 6' Trophy, Second 5' Trophy, Third 4' Trophy and Fourth 3' Trophy. All Drivers
that place in the State, Region and Grand Champion will have their picture and names listed in PAS MAG as
the KMS Drift Finals winner. KMS has secured a contract with PASMag
www.pasmag.com
to provide
exclusive coverage in this national magazine.
Win the KMS Drift Championship and guarantee maximum
exposure to your potential sponsors!!
KMS will also have a driver spotlight in all PASMag issues the next
one could be you. $10.00 from every drivers registration will go into a pot and will be divided and paid out
at Finals, break down of cash pay outs 40% split between the 2 Grand Champ, 30% split between Regional
Champs and 30% split between State Champs.
KMS Starts the Pot out at $5000.00 of our own money.
Points Awarded for Driver Day events:
5pts for each attended.
Competition Days Scoring:
Drivers that do not qualify will receive 4pts for competing.
Qualifying Points:
Top 16 will receive 6pts
Top 8 will receive 7pts
Top 4 will receive 8pts
3rd place will receive 10pts
2nd place will receive 13pts
1st place will receive 16pts
Requirements For Finals Invitation:
There will be four divisions.
The top 10 drivers
from each of the four divisions will be invited to Atlanta Motor Speedway to
compete in the finals.
-There will be 2 judged events per Region.
-There will be a Amateur and Pro Am Division Grand Champion
State Championships:
West Virginia, Virginia, North Carolina, South Carolina, Georgia, Tennessee, Alabama, Florida, Kentucky
Regions:
KMS West- Tennessee, Alabama, Kentucky
KMS South- South Georgia, Florida
KMS East- Atlanta, South Carolina
KMS North- North Carolina, Virginia, West Virginia
Drivers can compete and collect points at all events throughout the KMS Drift season. Drivers can win State,
Regional and Grand Champion and collect prize money from each. Total points collected will be allocated
for driver's home state/region for finals.
******************************************************************************
If we get in contact with any local contact we may have some live performances provided
Here is a video that was shot and edit'd of the prior Drift Drag & Show, It was located in Adel Georgia, @ SGMP.
this is an unofficial video, edit'd by the girl in the pink s14.
The series we are running, you can collect points at any event that is sanctioned by us, or ran by us as we do have some sanctioning tracks in the surrounding area's. More info in regards to the sanctioned tracks will be updated in the very near future.
Here is our current solidified schedule for this year, Keep an eye on this, as there are a lot more events that are being added, but most are nearly 100% finalized so should be updated soon, I will post / notify you of any changes made!
-Schedule
http://kossmotorsports.com/All_events_on_1_sheet.pdf
-Info Regarding Tech
http://kossmotorsports.com/KMS_Drift_Technical_Inspection_Sheet.pdf
-Rulebook
http://kossmotorsports.com/KMS_Drift_Standings_Regulations_Revised-1.pdf
Website for additional info
www.kossmotorsports.com
(This is almost updated/replaced its a clusterFUH right now).
****************************************************************************
My personal Phone number/Email for any questions concerns or opinions
Brent Knott - 386 438 9012
Email - brent@kossmotorsports.com



Posts

: 5


Join date

: 2012-02-23




---
Permissions in this forum:
You
cannot
reply to topics in this forum